Why online video is the future of content marketing
14th August 2014 - 09:24 AM
A recent article on the guardian website explored the rapid growth in online video traffic and how video is the future of content marketing. Studies show that more than half of companies are already making use of the medium and this figure is set to rise.
YouTube is now receiving more than 1 billion unique visitors a month, a figure only surpassed by Facebook, and making YouTube the second largest search engine after Google. Netflix and other video on demand channels are booming and viewing figures for video campaigns that have gone viral are astounding.
Video is a naturally engaging medium and as the costs of production and delivery fall then the opportunities for businesses to commission and deliver video have significantly increased, even for those on limited budgets. Axonn Research found that seven in 10 people view brands in a more positive light after watching video content from them.
The Building Academy is the perfect channel for delivering online video, to an audience primarily from the construction industry. We have visitors from across the built environment – architects, specifiers, contractors, installers and more, all ready and waiting for relevant content and, as it's all on one platform, it becomes easier to find and share. As much as we love them we won't put your videos next to cute kittens or dramatic chipmunks!
With The Building Academy it's easy to produce and publish online video. We can supply all the creative input and facilities you need to produce, deliver and promote your video, including anything that you may already have. For more information call Jack Dent on 01227 811831or email [email protected].
Read the original article on the guardian website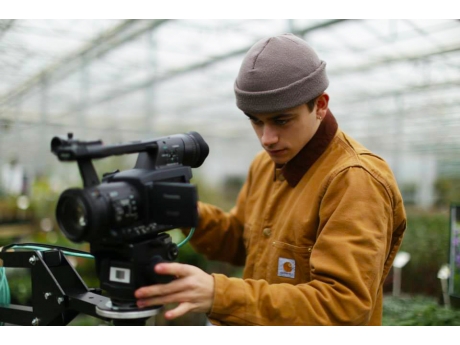 Posted by jackdent